When I first started blogging intentionally in December 2011, I did what many people do and signed up for a free account at wordpress.com. It was safe, risk-free, and a good way to see if I was really committed to this blogging and writing thing. Turns out I am. In the 4.5 months since, I've cranked out 92 posts, and know this is something I want to keep doing for a long time.
So, I made the next logical step, which was to switch to a self-hosted wordpress site. I read early on this transfer would be pretty seamless, but if you had a lot of content it would still be a pain to get everything "just right". That's where I fall in, and man, they were right.
I officially made the launch to self-hosted on May 7. I was very excited, and ready to get to work on the bevy of customized options you can activate when you own the site. In the 16 days since, I have been swallowed up by all the options, themes, plugins, and haven't done much actual writing. Bummer, right?
I want to help you avoid this pitfall, so here are 7 big lessons I've learned very quickly:
1.  If you have been through 60 days of blogging, or 30 posts, SWITCH
I don't regret starting with a free wordpress account. I do regret not switching earlier. Because right now I'm trying to organize 140 posts, a decent daily traffic hit which may not follow me to the new site, and more importantly, 50 blog subscribers. I've spent nearly 5 months building up a site which is now going to be a placeholder. The email subscribers are the most worrisome part, because there's no easy way to make sure they re-sign up for the new feed. If you're on a roll, then just do it.
Of course, it's great if you simply start your blog from scratch as a self-hosted site. The investment is fairly low, and you'll be able to have more control and grow faster with your own site.
2.  Pick a web host with auto-installation of WordPress

This is a big part, and I'm so glad I used a host which allowed for auto-install, what a time-saver! I went with Host Gator for a few reasons:
Responsive customer service
Affordable hosting prices
Easy auto-install of wordpress, & web storage of the files
Many other great blog sites rely on
Host Gator
for their needs, for example, Corbett Barr uses them for all of his sites. There are so many hosting options, and it's easy to feel overwhelmed. The points I mentioned above are deal-makers for me, and I can't emphasize enough how important the installation process was. HostGator also makes it easy to transfer an existing wordpress.com blog to your self-hosted site (which is what I did).
If you want to have someone do everything for you, I recommend you try
OutstandingSetup.com
.  In fact, I was very close to going with OS, but at the time I launched they were not accepting new clients. But they are now, so great for you! If the thought of domain registration, web hosting, coded framework, theme selection, and backup is overwhelming, or issues you simply don't want to worry yourself with, this is the service to use. OutstandingSetup will take care of every aspect of your website, including all those time-consuming tasks I just mentioned. They also provide world-class support. OS is more expensive than other providers, but they provide so much more. Single-site clients pay $19/month (with no contracts) to leave it up to the pros and just focus on your writing. 
Check out OS here
.
3.  Pick a theme you trust, and is well-supported
I spent a lot of time going through many different themes & frameworks. I also looked at what was being used on the sites I read and trusted. Time and time again, I kept seeing the Genesis Framework by Studiopress mentioned as one of the best, if not the best, back-end framework for a WordPress site. Now, you do not have to purchase a framework and premium theme to get started with a self-hosted site, but I strongly believe it is worth the initial investment. Here's why…
SEO Optimization: Do you understand SEO? Me neither. This fact alone is reason enough for me to use a framework. StudioPress programmers write killer code in to Genesis which allows it to be fully ready for SEO without doing a thing.
Great Looking Design: Set yourself apart with one of Genesis' turn-key ready themes. They are ready t0 plug 'n play, without doing any designing or coding. They're also ready for any of the widgets the WordPress community can throw at it. Personally, I chose the Eleven40 theme, and have gotten a lot of compliments on the look.
Unlimited Everything: This was huge for me as well. After you purchase Genesis (and included theme), you are in for life. No up-charging for future updates, redesigns, or support questions. Once you're in, you're in. For example, I tried to use a free-mium theme at first, but there were bugs being worked out, and it was tough to get in touch with the designer about how I could fix it. No such issues with StudioPress. Anything I need, I can find an answer in the forums, or a quick message to support, plus all the updates to Genesis and my theme are included forever.
Now, if you don't want to make the jump to a premium themes and framework, I highly recommend simply using the included WordPress Twenty Eleven theme. This is because it is a WordPress designed theme, so finding support and answers will be much easier than tracking down freelance designers.
4.  Install Essential plugins
I was quickly sucked in to the black hole which is wordpress plugins. So many, so interesting, so few you actually need to get started. I use all of these and consider them essential. They're also free, or exist on donations. The easiest way to find and install them is to search from the plugin menu of your WordPress dashboard. Here are the 7 I use, and actually needed for getting started.
Pretty Link: URL customizer & tracking.
Askimet: Comment spam blocker.
All-in-One SEO Pack: Allows you to customize your site's SEO terms, which are fed to search engines.
Disqus: The best commenting system out there. Allows you to track your comments across multiple sites.
Feedburner: RSS feed generator and management system
Social Maven and/or Social Media Widget: Allows you to place good 'ol social media buttons in your posts
Editorial Calendar: Keeps you on track with your post schedule
You can add plugins to fit your needs as you figure out what those needs are, but keep it down at the beginning, so you can focus on the essential. *Note: These plugins only work on self-hosted blogs
5.  Test test test (especially links & files)
After I had everything installed and set up, it was rewarding to be able to look at my new blog and see the finished product. Kind of. For another reason why you should switch to self-hosted sooner rather than later, I had to spend an entire work chunk going through all of my old posts to double-check links, pictures, and files. It was a gigantic pain. Some didn't exist anymore, had their url moved, or were hosted on my old site. Ugh.
But, it is worth the time to be sure all of your links, pictures, and files work like they're supposed to. I know when I go to a site and there is a broken link or blank placeholder, my opinion of the site plummets. So test, test, and test again. Friends & family can also help with this when you…
6.  Hold a Soft Open
The term soft open comes from the retail and restaurant industries. It's where a business will open up without fanfare for just a couple of nights, to trusted customers and professionals. They get to hear their feedback, see what needs to be improved, and how the equipment works before the grand opening. I wanted to do the same.
I contacted my 3 F's (family, friends, and fans), and let them know I was launching my new site in a week, and would like for them to test it out! I asked them to read posts, click on links, subscribe to the feed, comment, share on social media, everything. They saw issues I did not, because I was looking at so much. Plus, I had been cursed with too much knowledge about my site, and I didn't see it with the beginner's mind. It was so helpful to hear their opinions about what worked and didn't work, and the grammatical errors which had popped up during my 6:00 am writing sessions.
7.  Get back to writing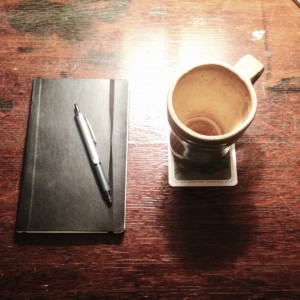 Saying this may seem extraneous, simple, and common-sense. But I really had to be disciplined about getting back to actual writing! I underestimated the real time is was going to take for setting up, and then was distracted by good, but time-consuming tasks which go along with a new blog. I already talked about the plugins, but I also researched affiliate programs, education programs, monetization strategies, and so much more. All of those things were a moot point if I didn't have great content, and I was neglecting my writing.
I needed to be disciplined with my time, because time was scarce. When I got back to the craft, I set aside 20-30 minutes a day to write. Nothing else. No marketing, social media, email, or networking. Just writing. I recommend you do the same.
Well, I know many other lessons will come up in my blogging adventure, and I'll be sure to let you in on my experience. In fact, last night I was talking to my cousin, who is much brighter with computers than I, and he was asking about this exact topic! WordPress is such a powerful system, and it's changing the way the internet, web design, programming, and content management works. Yes, I spent several hours over the course of several days to make sure the site was what I wanted. But, knowing the process now I believe I could get everything up and running in a day. I hope a little tutorial like this could help you make the jump to self-hosting if you 're considering it. If you do have any questions, please let me know in the comments, or email me directly.
Have a great day!