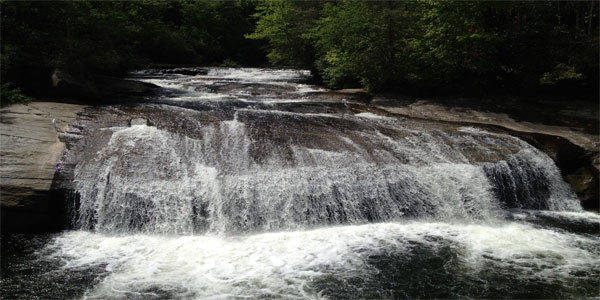 On Thursday, I went on a day hike with my friends Shawn, Sarah, and Abby the dog. It was my first trip to Gorges, the newest state park in the North Carolina system. It was beautiful! Simply a wonderful day spent with friends in one of the prettiest areas of the country. The highlight of the trip was 150 ft Rainbow Falls, and the great swimming holes that surround the area. If you are near Gorges this summer, make it a part of your day!
I made a short video of the day, hope you enjoy.
[vimeo http://www.vimeo.com/41611516 w=500&h=281]
Update: Thanks to Mountain Xpress for sharing my video on their site! See it here.
Want more Sketchnotes?
Let me send you 5 quick lessons on creating your own sketchnotes.
Nice! You're already getting my sketchnote lessons and tips, thanks! Have you seen my mastery course?
Check it out here!