"The Principle of Priority states (a) you must know the difference between what is urgent and what is important, and (b) you must do what's important first" – Steven Pressfield, The War of Art
Since I began blogging, I've been blown away by the community of writers, entrepreneurs, and creatives who are willing to connect and share. These people inspire me to do great work, create something lasting and valuable, and to be generous. Often, when I read their work, I sit back and think, "Wow! How did they come up with that?" Then the resistance pops in to my head, telling me I can't write like they do, make money blogging, or create a different life.
An Important Lesson is: Heck Yeah You Can!
It takes hours of work, daily practice, patience, generosity, and a ruthless dedication to prioritizing what is truly important. But you can do this! I reached out to the people who have come before me, and made their dream a reality. My new work has driven me to stay up late, wake up early, and continually jot down notes during the day. The catch is I'm still working a full-time job, and can't fully dedicate myself to my blog yet.
Every day, there are choices we have to make about good things! Yes, I must write, but also spend time with family, be present at work, pay the bills, eat healthy, and stay fit. I'm starting up, not established, and moving towards making this work a reality. But, like many of us, I'm not there yet.
So I asked these inspiring people a question:
"In the start-up phase of your blog, how did you prioritize the work you were passionate about with other important areas of your life?"
The responses were just as inspiring as the rest of their work. They have been at the beginning just like everyone else, and have done the work to make it through. Even though I haven't met a single one of them personally, they spent time to respond, and shine a light on the path they have traveled. Creating this kind of life isn't easy, it requires the sacrifice of time, money, sleep, and maybe relationships. But it's worth it. I'm waking up at 6:00 am ready to work, even spend 30 minutes to write or read. I won't sacrifice my creative time, even if I don't go to sleep until 1:00 am.
We have choices to make, and a path to follow
I hope you're as inspired and motivated by these people as I am. Happy reading…
I'm not great at balance. For me, life is about seasons, and in my startup season, I didn't try to balance things too much. My wife and friends and family all understood this was a short-term investment that would have long-term gain.
That said, I didn't check out of everything. What I did was something I've avoided doing for years. I got up two hours early every day for a year. This didn't mean I deprived myself of sleep. At first, it was hard, but then I started going to bed earlier and cutting other time-sucking activities at night.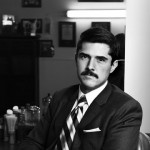 I was in law school when I started the blog, so law school definitely took precedence. To balance school, work, family, and the blog I just stuck religiously to a schedule. In Law School, I had my days planned to the minute. I usually blocked time out in the morning and late evenings for the blog.
Thankfully, since graduating from school and working on the blog fulltime, I don't have to be so strict with my schedule.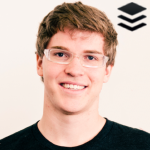 Leo Widrich – Buffer
What I found is that when you get involved with something new, it is like a newborn child, it needs a ton of focus and prioritizing. That's very hard and involves "doing what you have to do" and cutting out a lot of things. In my case, I had to change a lot of things in my life and stop doing them. In order for me to really develop a key focus for Buffer, here is what I did: I Picked 3 Priorities and Nothing Else
1. Working on Buffer and making it successful. 2. Staying fit, going to the gym, swimming and so forth. 3. Learning to code in evenings and on weekends. There were a lot of tough calls to make, but that's it.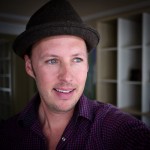 During the startup phase of my blog, I was on a sabbatical road-trip through Mexico. Because I wasn't working and was away from my typical home life, it was easy to spend lots of time exploring and being with family and friends, while also laying the foundation of my blog. It's not for everyone, but getting away for an extended trip can be a great time to start something new.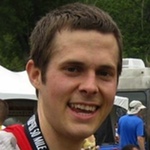 I actually found this to be pretty easy. I had always wanted to start a business, so when I finally saw it happening, working on it was all I wanted to do! I started waking up an hour earlier to write a blog post each day — back then, I was posting every day, because I knew if I missed a day I might start to slide and then give up. But my posts were quick then too, so an hour was plenty of time to write, edit, and publish.
Writing posts became the top priority, at least in the sense that it was the first thing I did each day. And then I did all the behind-the-scenes work whenever I could — at lunch, in the evening, and on weekends. Since my blog was about going vegetarian and running, it was pretty easy to stay on track with that stuff even while I was spending an hour or two a day on my blog. Being super-focused on your topic, especially early on, will help.
Prioritizing was simple. I was so damn fired up about what I was doing that there was always time for it. It might have been super early in the morning or really late at night, but when it comes to passion, you always find the time. It's getting yourself to take a break that's the hard part!
I made sure to dedicate X number of hours per week to SPI, and made sure that my fiance (now wife) understood what I was doing and why – but also I had to be disciplined and make sure I don't work or think about work when I'm on family time or play/fitness time. For fitness, again, it was making sure I got in that hour each day – and even though I have the freedom to not have a schedule, a schedule keeps me very sane – so schedule it out would be my advice.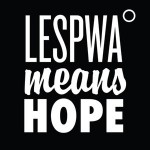 I remember the feeling of deciding to move to Haiti. It was a combination of feeling like I was walking into a death of my own self coupled with an impatience to jump in, trusting that such a scary place would bring even more life. It was hard for me that some people thought we were being very unwise to quit jobs, drop 401k's, move away, have no concrete plan, and do so with no steady income (I ended up making $500/mo in support when we moved there, which was enough to live on, but did nothing to plan for retirement that the world says to start preparing for). I viewed this conflict of fear and excitement as confirmation from God that we were following where he wanted us to go.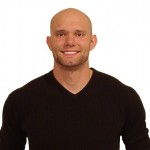 I would say the key is to demand that you and those around you respect your time and effort. I've noticed that when I have been very clear about when I'm doing work and when I'm not, the people around me have respected that. It makes it easier to have friends and family not interrupt and it makes it easier to stick to your schedule when you know how much time you have.
I would say the worst thing you can do is just work with no time frame in mind. That's when you find yourself wasting time. That's when you find others interrupting you when you get in a good flow (because you didn't make it clear when you were working). And that's when you start to sacrifice other key areas like fitness and sleep.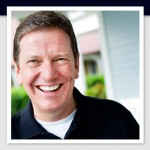 Michael was speaking at Blog World when I asked him about this post, but his writing has been so helpful for me that I had to include him. Michael does speak very openly about his work-life balance, and how early in his career he needed to re-structure his priorities. The best resource for hearing more is on episode 9 of Michael's podcast, Is Work-Life Balance Really Possible?  I highly recommend listening to it. Another resource I'm excited about from Michael is his new book, Platform (affiliate link), and I'm giving away a copy here!
The stuff will never make you happy. The meaning of life is growth and contribution. Nothing else matters.
Once again, a big thank you to everyone who contributed to this post! I have been amazed and humbled by their willingness to share advice. A piece of advice I kept hearing was "I've been where you are, keep working at what you love!"
I hope all of us can take heart in their wisdom, and the calling in our heart. Keep creating for no other reason but to realize the passion inside your true self.
Now, it's your turn… how do you prioritize time for the dreams and creative endeavors you have? I would love to hear your stories! Please share in the comments
Everything I Know
I write about developing your best self, regularly delivered on Friday