Defining and Managing the Relationships that Matter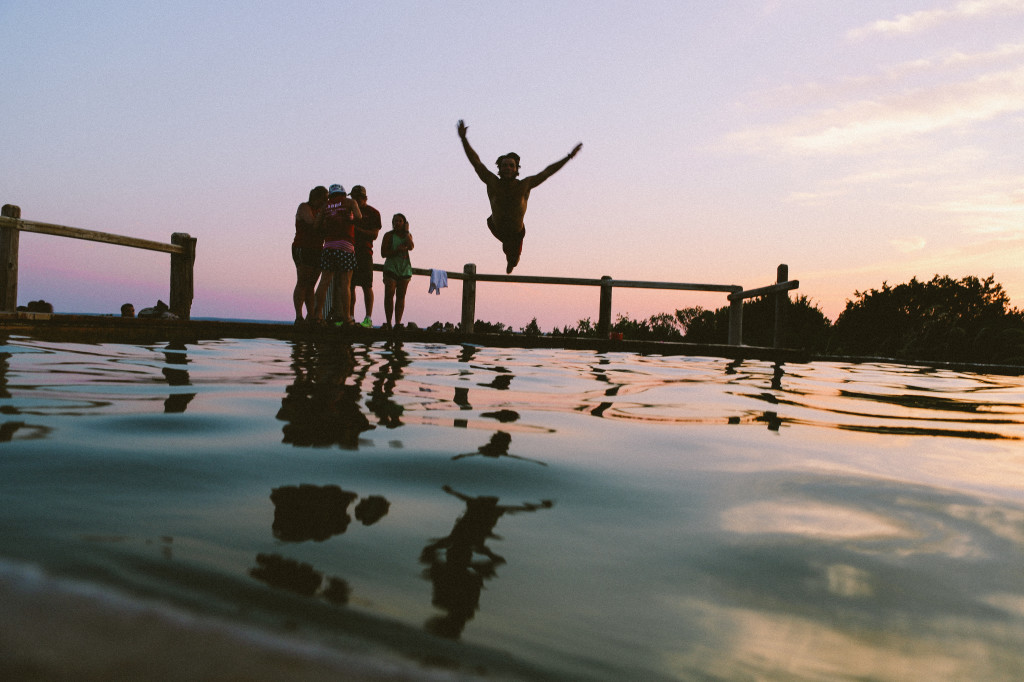 You are the average of the five people you spend the most time with — Jim Rohn
Relationships are vital to our lives. Human beings are specifically designed to live in community, rely on each other, and even take on shared characteristics. This is all for the good of the group, but what if the group has taken a negative turn? What if you're unable to surround yourself with the type of person you wish to be?
I spent my summer in two places. One in Nashville, surrounded by great friends, and in Asheville, also surrounded by great friends. Each group has different ideas and ambitions, different goals and family dynamics. When I'm with them, I can feel myself swinging from one end of the spectrum to the other. There is an undeniable power to a physical presence with a group of people, more powerful than the strongest online connection can provide. But in the digital age we've cultivated, we have a unique ability to surround ourselves with like-minded people, even if they live a world away.
British Anthropologist Robin Dunbar proposes we can only handle roughly 150 relationships in our lives, and an even smaller number of close relationships. These intimate relationships scale beautifully, with your closest group being five friends, then multiplied to fifteen good friends.
Here's the full scale of relationships, according to Dunbar:
5 close friends (your inner circle)
15 good friends (you would be especially distraught if they died)
45-50 friends (you would have a drink or meal with)
150 friends & acquaintances (you could live in community with)
450-500 acquaintances
1500 faces you can put names to
If you look at the organization of several successful groups of people, you'll see they fit in to this social structure very well. The size of a military company is around 150 soldiers. W.L. Gore caps their office numbers at 150. If an office goes over 150, they build a new structure, even if it's next door to the current one. At Camp Rockmont, each age group is capped at 150 campers/staff, and the overall staff number hovers around 150 as well.
Simply put, how we define and manage our relationships matter.
Taking Rohn and Dunbar's advice and research in to account, I've been curious about using circles of five to provide clarity and balance to my relationships. This grew out of a feeling that I wasn't good enough at keeping touch with friends and family members, a feeling many of us share. Then I realized that according to Dunbar, I was over-reaching the number of people I "needed" to stay in close contact with, i.e. via phone calls or regular texts.
To provide clarity and structure, I created three specific circles of contact, each with about five people.
Local friends
Friends I call
Friends I text or write (including friends I've only met online)
This gives me some clarity on who I'd be contacting, and through what medium. Of course, sometimes I will talk to the text friends and text the talk friends, and I didn't even include family members (I come from a big family and they're an entire circle by themselves).
Organizing our physical and long-distance relationships in to this framework allows me to really concentrate on cultivating the friendships which are focused on mutual development, support, and intimacy.
Consequently, I've found I can really only ingest 5-15 sources of content and information on a regular basis. Compared to the thousands of messages thrown at us each day, it's vital we are conscious of the mental material we're consuming.
Take some time and look at the blogs, podcasts, and books you're purposefully taking in, and consider giving more definition to those categories. I think you'll find the quality of content and your ability to integrate the lessons in to your life will improve.
Photo credit to Brooklyn Morgan, found on Unsplash.
Want more Sketchnotes?
Let me send you 5 quick lessons on creating your own sketchnotes.
Nice! You're already getting my sketchnote lessons and tips, thanks! Have you seen my mastery course?
Check it out here!