Sketchnote Saturday is something I do a couple of times each month, looking through the articles, podcasts, and videos online that are inspiring and informative. Last time, I sketched out Ray Tirado's 7 Reasons Why You Will Never Do Anything Amazing With Your Life.
This week, we dive in to a very informative post by my friends at Buffer, The Ideal Length for Everything Online, Backed by Research. Anyone who is creating and sharing information in the digital world will benefit from this post, and I wanted to distill it down even further to a quick sketch-o-graph you can glance at. Enjoy!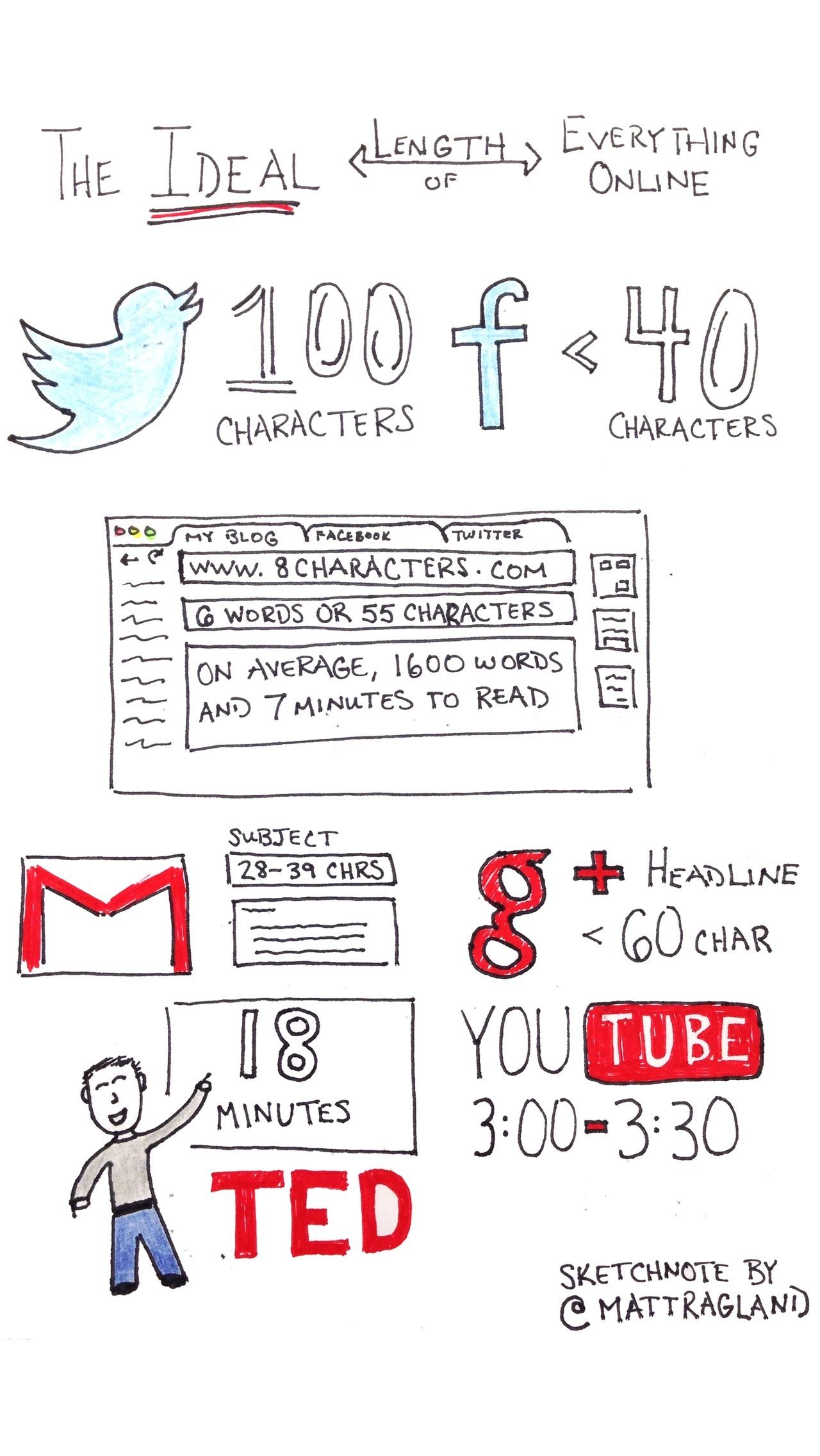 Want more Sketchnotes?
Let me send you 5 quick lessons on creating your own sketchnotes.
Nice! You're already getting my sketchnote lessons and tips, thanks! Have you seen my mastery course?
Check it out here!