I found this article by Ray Tirado on Medium, which has become one of my new favorite places to find great content. Titled "7 Reasons You Will Never Do Anything Amazing With Your Life", Ray gives us (and himself) a kick in the butt to get going on learning, failing, succeeding, and repeating. The article has generated a lot of interest on the 'net, equal parts encouraging, affirming, hating, and rejecting. Funny how that always seems to be the case when you pick a fight and stick to your guns. Thanks for writing Ray, and here's your sketchnotes.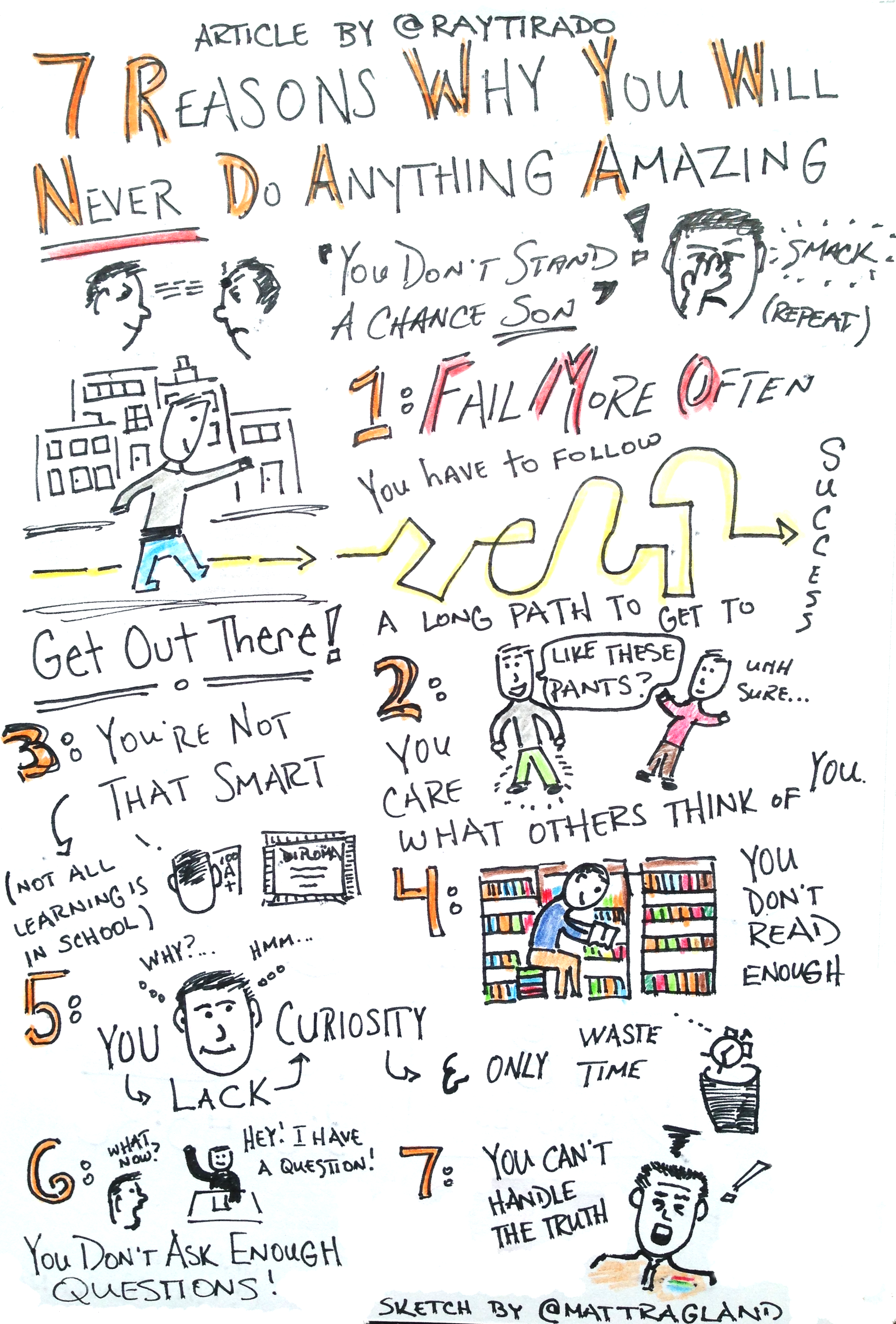 Want more Sketchnotes?
Let me send you 5 quick lessons on creating your own sketchnotes.
Nice! You're already getting my sketchnote lessons and tips, thanks! Have you seen my mastery course?
Check it out here!