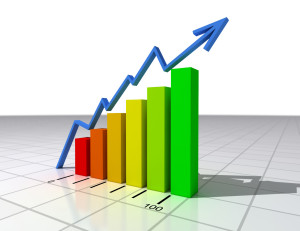 As the year is closing, the time is ripe to review your stats from 2012. For me, it's an interesting mix between posts I really enjoyed writing and ones that were really popular. Not all the popular posts were tedious to write, in fact all of these were enjoyable and I was proud to ship over 100 posts this year. I've written about this effect before, but sometimes posts you feel awesome about fall flat, and one you felt was average will receive a bunch of traffic.
Here are my top 5 posts for the year, and then 5 other posts I really felt great about writing, whether they performed well or not. Page views are in parentheses.
5 Most Popular Posts
My 5 "Other" Favorite Posts
What Did I Learn?
List posts work – 6 of 7 top posts were lists.
Images work – The Hobbit post was #2 for the YEAR, despite only being live for 3 weeks!
Guest posting works – The sources of most email signups and dedicated followers have come from guest posts for Michael Hyatt, Goins Writer, TentBlogger, and Buffer.
Money works – StumbleUpon and Facebook offer fairly inexpensive ads, just be careful how long you allow them to run.
Social media works – My biggest referral source was Twitter, followed by Facebook. Pinterest made a strong push late, and I've seen good results from it. The Hobbit post was strongly tied to traffic generated by pins (74 post pins). See the board here.
Name-dropping works – My biggest post (11 Priority Secrets) was one I put a lot of effort in to with contacting bigger bloggers. They were incredibly kind about offering me a little blurb, and in turn shared on their site or on social media. It also helps even if you profile them in a positive light, as in the Generosity Model post from last week. Simply send them a quick email and let them know you wrote a bit about them, ask them to check it out, and if they like it if they would share with their followers.
Consistency works – I've seen the best traffic and engagement when I've been able to focus on keeping my schedule consistent. Even if you begin by committing to 1 post a week, you'll end up better than just posting on whim.
Looking at 2013
I really enjoy analyzing stats and trends, not just in blogging, but I was a nut about it when I was a lacrosse coach. But in writing, this analysis offers a unique challenge. You must write to drive traffic, but also to provide value, and write about what you care about. I'm not going to beat out the big sites in terms of pure clickable content every day, but I (and you) can offer such personal, in-depth information and researched content that blows them out of the water.
I plan on focusing more on a framework of post topics which will force me to be creative within the constraints of a topic. I can use this information to know what works for traffic and engagement, but also leave room for making sure I write about topics I really care about, even if they don't convert as well.
What are your blogging thoughts for the upcoming year? What did you learn from your stats and engagement in 2012? Please share in the comments!
Find your stats 1 of 2 ways (via Michael Hyatt)
Google Analytics:

Log into your Google Analytics account.
Select the appropriate website (if you have more than one).
Select Content | Site Content | All Pages.
Set the "Primary Dimension" to Page Title.

WordPress (self-hosted):

Make sure you have JetPack installed. (It's free.)
Log into your WordPress Administration page.
Under the Dashboard, select "Site Stats."
Now select "Top Posts & Pages."
Select Summarize "Year." (Be patient, this can take a while to tabulate, depending on the number of posts you have on your blog.)
Disclaimer: Though I was planning on a post like this regardless, I did borrow some formatting and structure ideas from Michael Hyatt's similar post.