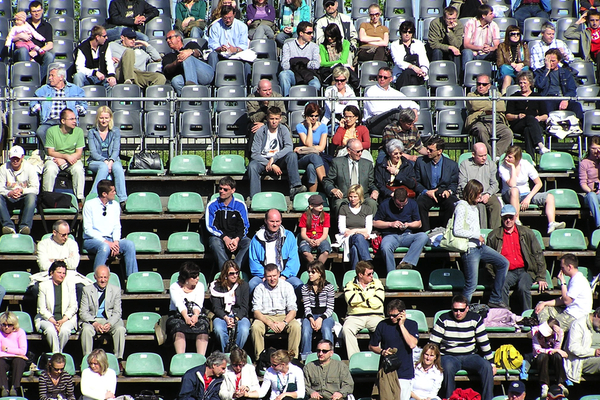 "Matt, I really enjoy reading your blog, I look forward to your posts each time"
"I'm so glad you're writing about this topic, I wish I had realized it when I was younger"
"Your writing inspires me to take a chance in my life"
In the pursuit of large subscriber counts, high traffic, and monetization, I can lose sight of the reasons I wanted to start writing in the first place.
I Want to Write
I Want to Help Others
I Believe I Can
Right now, I have about 70 subscribers to my site, which is fine number. I do hope to grow it, and reach more people with my writing, but I need to step back and consider the implications. There are 70 people who have given me their permission to send them an essay 1-2 times per week, and care enough to read it. This is awesome, and humbling.
Recently I was feeling down, that I put so much effort in to my writing, and only see the numbers tick up, one by one. I wanted more, to break 100 subscribers, 1000, 5000! A small army of readers to engage on important issues and build a community around. Each of the quotes above have been spoken to me in the last month. I also have seen LP on my cousin's top sites, printed out by my grandparents, and picked up by larger blogs. It's cool to watch.
1000 is the median number of true fans a person/business/brand needs to survive. With a thousand true fans, buying everything you put out, you can make a living. Your number might be higher or lower, based on your services and pricing models. But a thousand is a good place to start. Read Kevin Kelley's groundbreaking post on 1000 True Fans.
The danger is that no number will ever be enough, and you'll constantly hunger after more fans, more readers, and more traffic. However, this is not the answer. Writing for the sake of readers and eyeballs isn't the way. Write the truth, what needs to be told, and attract the people who need what you're writing (click to tweet that).
If you would have asked me last year if helping a small group of people is enough, I would have said yes. 70 people seemed far away then, and I've made plenty of mistakes along the way. Whatever the number grows to, I need to keep being honest, keep shipping, and give-give-give.
Thanks for reading this post, if you liked it, please share with your network or comment below. Have a great day!
[Check out my guest post on TentBlogger, John was very kind to use my mammoth study on productivity and how it works. Be warned, it's not easy]
photo via mzacha