Each week I'm going to post a collection of books, blogs, videos, and other sites that I have gotten something meaningful out of that week. First, here are the books…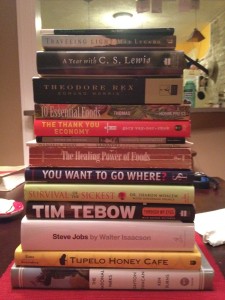 I know, I need to read some fiction as well. On to the web readings!
What have you been readin lately? I would love to hear your personal lists as well.
P.S. additional thanks to Jeff Goins, for the idea of a reading list. Also to Robert Bruce, who  wrote the great post on why creatives need to read fiction. 
Everything I Know
I write about developing your best self, regularly delivered on Friday
ps - there's no bonus for you to download and never look at again.