Have you ever thought you might be good at something, but are afraid to try?
Maybe you think you won't be able to spend enough time on it, so why bother?
Perhaps you've tried to complete "challenges" online before, like NanoWriMo, List Building, Small Products, etc? Only to lose energy and give up…
I've done all of those things too
I've been thinking about starting a vlog for months, but each of these fears kept creeping back up and slowing me down.
What if I wasn't any good on video?
It's going to take up more time, do I have that?
Remember "Sketchtember"? I couldn't finish it.
In January I decided to throw those fears aside and challenge myself to create a video every day in February.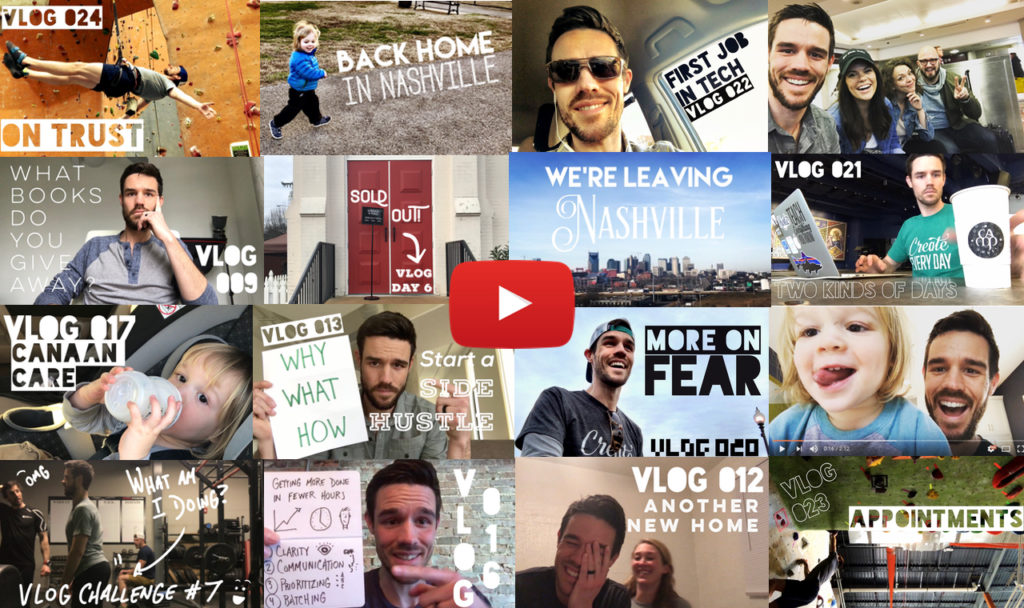 You know what? I DID IT!
I'm really proud of myself, more than most creative projects as they've come out over the years. Shipping something every day is hard, and many times I wasn't happy with the result. There is a balance between quality and quantity, and it's important to know where a project lies on that spectrum.
Here are a few of my favorite videos for you to start with:
There are four main lessons from the challenge I want to share with you. They will help next time you want to take on something big!
Ask: "What would it look like if it was easy?"
This framing came from Tim Ferriss when he started his podcast. Complicating work is easy, but stripping it down to the basics so I could get more work out is tough too. "Easy" vlogging meant minimal editing, cross-posting content, sticking to a structure, and not stressing.
Get important people on board
The other top reason I completed this was because of my wife. She liked the videos a lot! Morgan had never expressed her enjoyment over a project like this one. Some were about our family and son Canaan and she loved those. But she also saw another look at our ConvertKit team retreat, stuff I was working on, and more.
Since she was onboard and enjoying the content, it was easier to stay up a little later or take a few minutes during the day to edit or shoot. Spending time on the front end to talk about it with her was really important.
Have a topic list
I do this for blogging also, and it's definitely something you should steal! Many days I talked about something that was happening in the moment. But in case nothing struck me I always had a list of topics to turn to. This really helps me get un-stuck on any day.
Follow a structure
I didn't try to do something new or recreate the wheel each day. In a small amount of time this is important. Creativity is for the project, not the process (dang that's good if you want to tweet it). I talk about this in the workflow video, but here are the basics:
Open with a welcome
Timelapse or clips of the morning
Main topic of the video
Close with additional clips
That's it. Quite uncomplicated. The clips would include my son, working out, making coffee, working, eating, etc. Simply parts of my day that are more interesting than others.
In my mind, all I had to think about for the day was:
Take a few videos
Talk about something interesting
Find a spot/action to timelapse
Edit and publish
This is directly related to "what would a vlog look like if it was easy?". By not over complicating the process, I was able to do a lot more.
Bonus realization/lesson
By shipping so many videos with different topics, I was able to hear from the viewers about what resonated with them. I'd love to hear the same from you! I also was able to get a feel for which parts of the process I can improve, enjoyed more, and which I could do without.
For example, sound editing with different effects and songs can be fun in the finished video, but takes a ton of time to get right. To me, the time spent in editing doesn't outweigh the benefit of the sound when finished.
On the other hand, better shot editing and transitions takes up just a little more time than sound, but matters so much more to viewers. Leaving a shot in the same place for more than 10-15 seconds and viewers will drop off.
In future projects, I'm going to use this lesson much more. What are the refinements that have a big payoff, and which take up a lot of time without making a similar impact? In other words, what's the big domino that's going to knock down the smaller ones?
Enough writing, let's watch!
I admit that sounds egotistical, but anyone who voluntary films himself talking for a month has a bit of that, and I certainly do. But if you're a creator, work a job you want to improve or change, raise kids, or are looking for someone online to share the journey with, I'm here for you.
I'll be sharing these videos with you regularly this year, but if you also want to subscribe on YouTube, do that here with a click!
I'd love to hear your comments and thoughts on the videos too. Anything else you'd like to see or hear about? I'll regularly be doing Q&A videos and need some Qs to A!
Thanks again for watching, talk to you soon!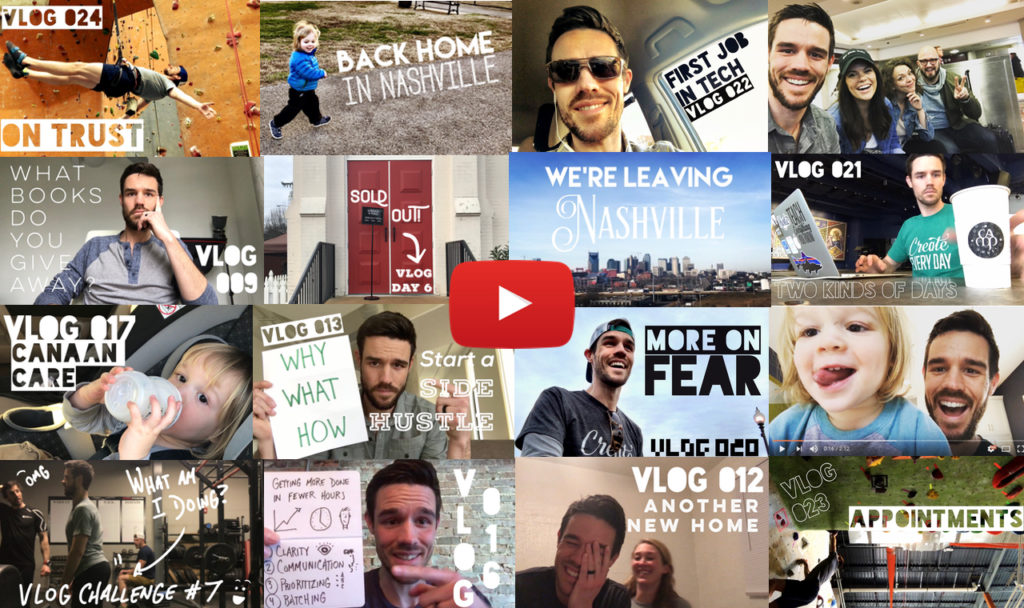 Get my best practices in video
I'm putting together my best practices, schedules, and workflows for creating videos. Want to know when I'm done?