Taking a chance is risky. The dictionary defines chance as
the possibility of something happening

an occurrence or development of events in the absence of any obvious design
We crave structure, minimize risk, and hope life stays in a good place. In other words, we like what we know and exert control over.
But great stories have always taught us that our best opportunities for growth arise when we are uncomfortable and not in control.
We take a chance, or change is thrust upon us. Risk is apparent. Obvious design is absent.
This is the beginning of Brad Montague's story with Kid President. Can I share it with you? I laughed, got the manly mist, and stood up and cheered at the end. All for a pale white guy who put a few videos on YouTube, and took a chance on making the internet a happier place.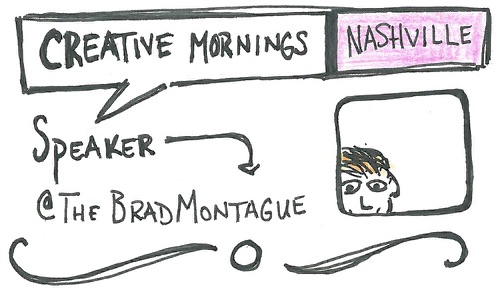 If you haven't heard of Kid President yet, he has a story worth telling. It's all about helping people, being awesome, and believing in yourself and others. I've yet to watch a video I haven't loved. For your watching pleasure, I embedded a playlist of the videos at the end of this post. 
Taking a chance isn't easy. I usually think of risk and taking chances in the context of big ideas and projects. Start a business, write a book, travel the world. They're all big, exciting, dangerous chances. Kid President took a big chance when he played with dinosaur chicken nuggets to get Beyonce's attention. Then this happened.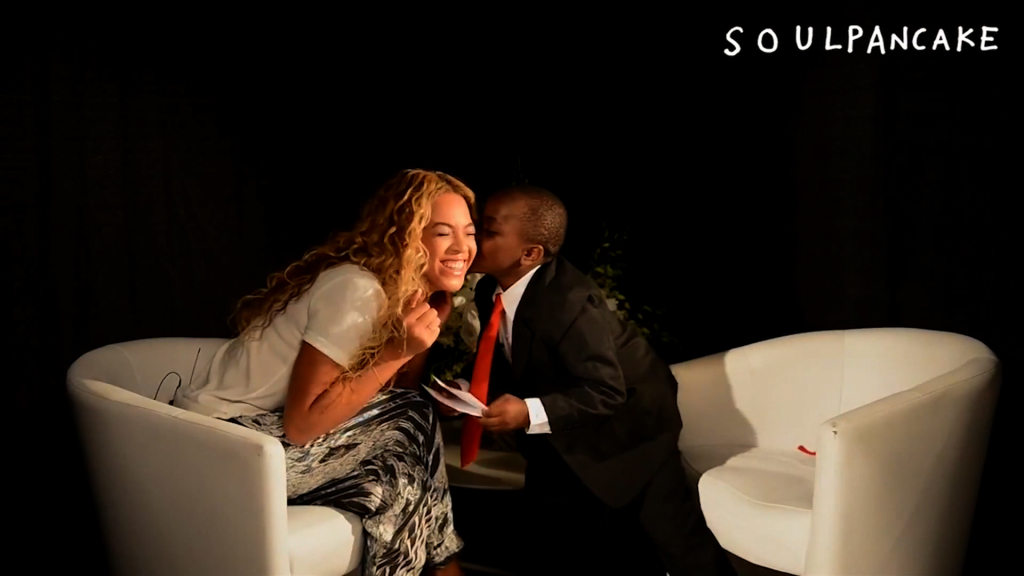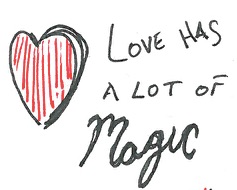 What really challenges me about Kid President's message is connecting with the people around me in a meaningful way. It's easier to think about changing the world than changing my community. It gets messy real quick. But loving people is about moving past our shared mess and loving each other. Because there's a lot of magic in love.
We can make a difference in the lives of others every day, in lots of small ways. Sometimes I get so caught up in thinking big, that I forget the little ways we can make a difference. Like smiling, say please and thank you, giving out corn dogs, high fives, hugs and socks.
There are so many little ways that we can reach out to people and let them know people care about them. But it involves chance. The risk of something happening that we're not prepared for, and is out of our control. There's an absence of obvious design, and anything can happen.
It's easier to hate than to hug, but maybe that's what we need!

When you treat everyone like it's their birthday, your day changes. On the same thread, if you treat everyone like God loves them as much as he loves you, it changes your interactions. We can be a little more patient, kind, and loving. Even when we disagree with someone, we can still treat them with respect.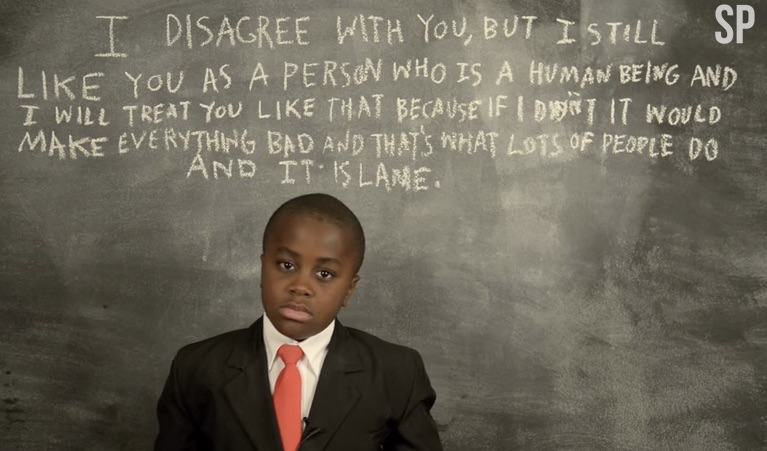 How much would the world change if we took a chance on saying these 43 simple words?
If we danced instead of fought? (even if you're a terrible dancer, like me)
If we threw parties for people instead of aligning ourselves with one particular party?

The final story I want to share (on behalf of Brad), is when he wrote a letter to Disney. Brad was an imaginative kid. He would always write out short stories and scenes based on the movies he watched, or books he read. His 4th grade teacher was very encouraging, to the point she helped Brad write out one of his stories and send it to Disney. Then he waited.
Several weeks later, Brad went out to get the mail and saw a letter from Disney! After he floated back the house, imagining the wonderful praise the letter contained, he tore it open with his mom. It read…
Dear Brad, we cannot accept submissions from outside sources. Thank you for your suggestion.
4th grade Brad read this and thinks, "This is awesome! They loved it!"
The he noticed a hand-written note in the bottom, contrasting with the stark typeset. It read…
Thanks for making our day. Keep sharing your voice!
Now that, is awesome. The reader of Brad's letter didn't have to jot down a bit of encouragement in the margins, but she did. She took a chance on making a kid's day. Sometimes it takes guts, sometimes it only takes a few minutes.
The important decision is taking a chance on someone's story. Can we do that together?
If you would, share a story of someone who took a chance on your story. Share in the comments or link to a story on your site. Have a beautiful day. A bit of encouragement from Brad is below too!

pssst… want to share my most popular tweet ever? Took a chance with these sketchnotes, and now…
Quick look at my #sketchnotes from @thebradmontague talk at @Nashville_CM #kidpresident #joyfulrebellion pic.twitter.com/Qm4v4sjxwz

— Matt Ragland (@mattragland) November 21, 2014
Finally, the promised Kid President playlist! Laugh, cry, be inspired.